It was that late-afternoon time where it's dinner time in the United States, but not in the Dominican Republic, but my stomach still hasn't agreed to leave me tranquila long enough to sit through a church service on empty. The women's ministry meeting had ended, along with a serious private conversation with another missionary, and I still had twenty minutes before church started. Just enough time to slip away to buy some egg rolls from the nearest Chinese restaurant.
I paid 80 pesos for my food, and began to wait. Just in between the Chinese restaurant and the river, a small triangular park of sorts divided the road into a fork. Orange, red, and fuchsia flowering shrubs surrounded the steps leading up to the little island park, where motorcycle taxi drivers reclined on concrete benches, and a couple embraced each other in the shade. But it was the whole panorama that caught my eye as I looked out the tall doors of the Chinese restaurant, through the park, and out onto the river, where the sun was scattering rays of golden and rose-colored fire as it lowered onto the horizon.
With one egg roll down and one in my hand, I wandered across the street to take in the view. If I hadn't been on my way to enjoy something just as beautiful—worshiping the Creator of all this beauty, with my fellow beautiful creatures—I would have stayed until the river swallowed up the sun, and its many-hued clouds gave way to darkness. But I would at least take some of the beauty with me, I reasoned as I plucked a few of the melon-toned flowers and secured them in my
topknot.
Smile when you see the flowers
. My friend Jasmine's words echoed in my head. Surrounded by so much beauty, how could I help but smile?
Jasmine had sent those words to me in a text message nearly three months before. I had been visiting Arizona for the first time in my life. Ever since I can remember, my dad has told me stories about how it was to grow up there. He said, sometimes he would be out exploring barefoot, and he would step on sticker cacti. That, apparently, hurt a lot. So he would lift up his foot, take out the stickers, and then take another step, and lift up that foot, take out the stickers, and so on. After Dad had told this story enough times, we finally thought to ask him, "Daddy, why didn't you just go backwards, if you were just starting the sticker patch?" I never understood that story.
But what I did understand, is that Arizona was a desert—extremely hot and dry, full of sand dunes, cactus and rattle snakes. Not so many years ago, my grandma shot a rattle snake in her backyard, and sent us the picture. This served to confirm my suspicions. Clearly, Arizona couldn't support much life beyond desert plants and animals, and well-hydrated humans with air-conditioning.
Or at least, that's what I thought about Arizona. Imagine my surprise when I arrived in Phoenix in the beginning of August, and saw flowers everywhere! Every office building, every intersection, and at least half of the houses seemed to be bursting with flowers.
"They're not natural," my friend explained. "They are artificially irrigated, with hose underneath the ground."
I couldn't take my eyes off the flowers. I had already been staring out the window and smiling during the whole trip, when Jasmine texted me: "Smile when you see the flowers."
Back in the Dominican Republic, a tropical climate where one can expect to see a wide variety of flowers all year long, I haven't stopped smiling when I see the flowers. Sometimes I come home from a difficult day in the women's ministry, weighed down by my own mistakes as I try to navigate cross-cultural servanthood. Then I see the flowers, and I smile.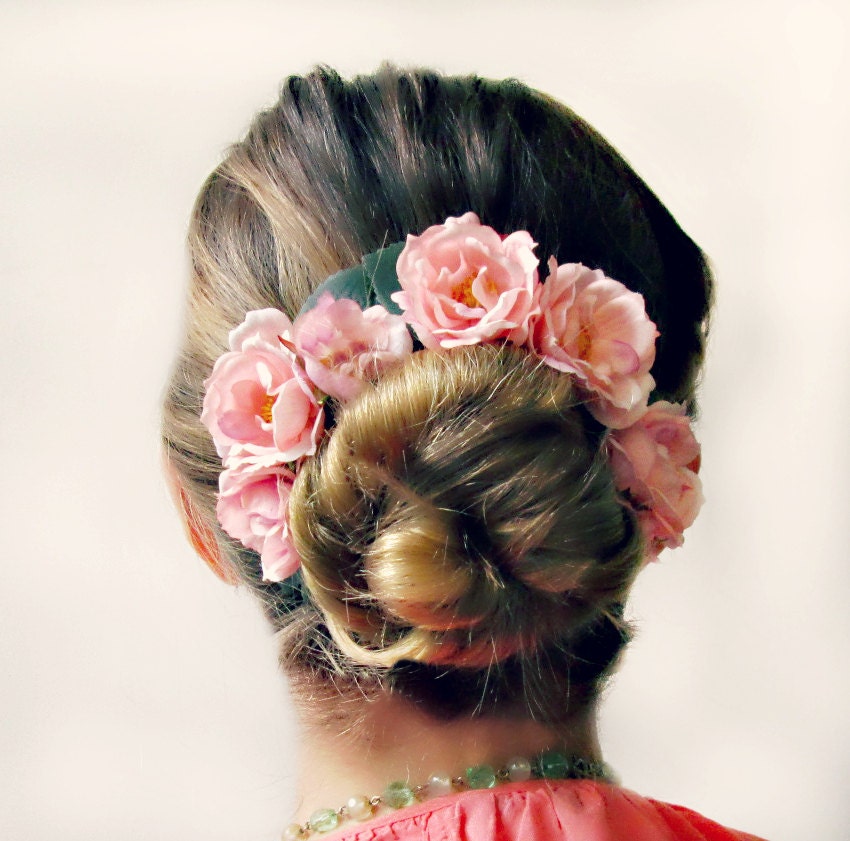 Last week, I sat on my bed and got out my box of pastels for the first time since arriving here again in August. I drew a blonde head of hair, drawn into a low bun, arrayed with orange-red flowers at the base, and in a wreath around the crown. I wrote above and below the portrait, "Let the beauty of YHWH be upon us."
It was in the middle of a week of whirlwind warfare. In the warfare, God repeatedly encouraged me with beautiful things… The flowers are just an outward sign of His beauty, which is my real joy and strength. Besides flowers, He gives me beautiful promises from His Word, times of beautiful prayer alone and with other believers, beautiful coincidences reminding me that He never forgets me,
beautiful faces that have chosen hope in the midst of desperation,
and chances to offer beauty back to Him as I dance in worship.
I echo the words of David in Psalm 27:4, "

One
thing
I have desired of YHWH, That will I seek: That I may dwell in the house of YHWH
All the days of my life, To behold the
beauty
of YHWH, And to inquire in His temple."
This one thing keeps me going… the beauty of YHWH, the great I AM, my Father, my Lover, my Savior, and Friend!
1 Chronicles 16:29 says, "Oh, worship YHWH in the beauty of His holiness!"
I am convinced that beauty is an absolute necessity in the healthy Christian life. It's not a luxury for artists, for musicians, or for retired people. It's the lifeline for those in the battle trenches, covered in mud and wounds. We need beauty to survive in this battle.
We must recognize beauty, we must seek it out, we must enjoy it, we must dwell on it. We don't recognize beauty and ignore ugliness and pain. Rather, exactly because we can't ignore the pain, we must seek out the good. Exactly because are surrounded by ugliness, we must fight to dwell on the beauty of our King.
Good old Philippians 4:8 is not just a memory verse…it's the only way to survive the mess we're in, without becoming part of it. The Message says it this way:
"Summing it all up, friends, I'd say you'll do best by filling your minds and meditating on things true, noble, reputable, authentic, compelling, gracious—the best, not the worst; the beautiful, not the ugly; things to praise, not things to curse."
The New King James says, "Finally, brethren, whatever things are true, whatever things
are
noble, whatever things

are
just, whatever things
are
pure, whatever things
are
lovely, whatever things
are
of good report, if
there is
any virtue and if
there is
anything praiseworthy—
meditate on these things."
Beauty is not an escape from pain. It's the only antidote. As we offer God our pain and shed tears for the broken lives all around us, He offers us His beauty for our ashes, the only kind of beauty that can satisfy our souls, and offer some hope for us. It's that beauty and hope that we carry back to the very ones we cry for.
Whether you are in a dry land where you didn't expect to see flowers, or fighting spiritual battles in a tropical land, somewhere, somehow, God has put beauty in front of you. Take time for it. Find it and enjoy it. Or rather, find Him and enjoy Him, because He is beauty! Take time for Him! Come behold the beauty of YHWH!
"
I came to love you late, O Beauty, so ancient and new; I came to love you late. You were within me and I was outside where I rushed about wildly searching for you like some monster loose in your beautiful world. You were with me, but I was not with you. You called me, you shouted to me. You broke past my deafness. You bathed me in your light, you wrapped me in your splendor, you sent my blindness reeling. You gave out such a delightful fragrance, and I drew it in and came breathing hard after you. I tasted, and it made me hunger and thirst, you touched me, and I burned to know your peace." --St. Augustine